The importance and urgency for advanced materials in the global transition towards sustainability are evident. CDL-Toronto's Matter Stream has identified the opportunity that advanced materials start-ups will play in achieving a net-zero carbon future. From the CDL Matter's cohort of 20 ventures, three graduates are featured in this article for creating advanced materials that are accelerating the transition towards sustainable infrastructure. Importantly, what role did CDL Matter play in helping them achieve success, and where are they now after graduating?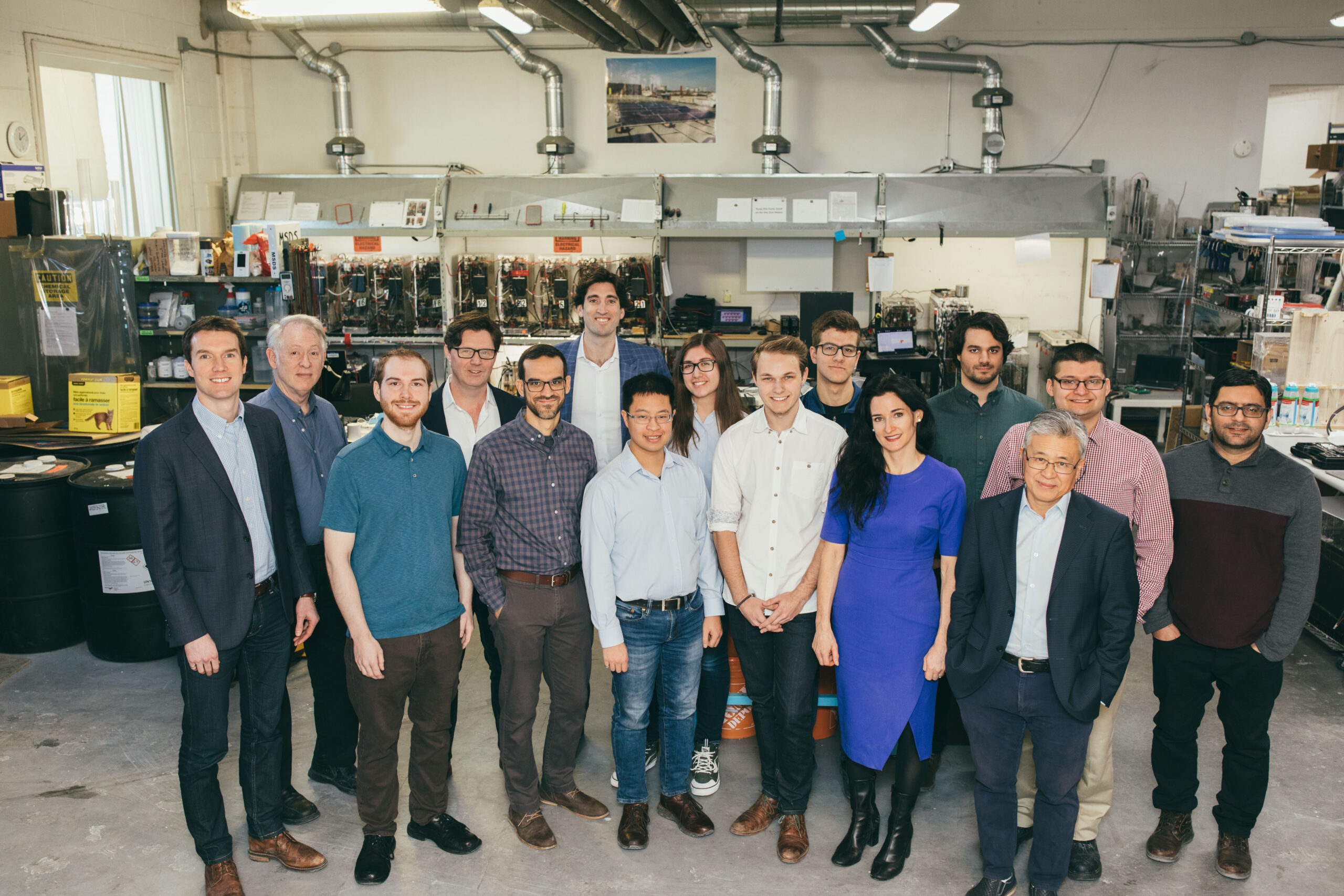 E-Zinc – Sustainable and affordable energy for all
Energy is one of the leading sectors within infrastructure. The usage and distribution of energy are interlinked with many sectors, including transportation, buildings and homes, and communications, among others. Although energy enables a highly functioning society, current energy systems are heavily polluting. A great example is gasoline or diesel generators for energy in areas where energy grids are limited or often fail. Although gasoline generators are more attainable and affordable, they are often less fuel-efficient and very flammable. Diesel generators on the other hand are the least flammable, but more energy-efficient in terms of fuel consumption. Aside from the benefits of either, they both pay a hefty toll on the environment in terms of carbon emissions.
Enter E-Zinc, a startup from Toronto, Ontario creating electrochemical cells that store energy in Zinc metal. E-Zinc's technology is not only recyclable, reusable, affordable, and non-flammable, but it cuts out the carbon emissions from that of gasoline or diesel generators.
E-Zinc's Journey at CDL Matter
E-Zinc arrived at CDL Matter with an innovative concept and design of energy storage, but they needed help in validating and scaling their technology. CDL Matter mentors guided E-Zinc in the construction of three key objectives: To validate the technically differentiated performance of their battery, cost-competitiveness and manufacturability, and their commercialization strategy. With the support of CDL Matter mentors, E-Zinc accomplished all three goals, leading to the successful raise of their $30M Series A funding in 2021. On top of hitting critical milestones, E-Zinc progressed to CDL Super Session, an annual showcase of CDL's graduating companies, where the team connected with Chris Hadfield (CDL Space mentor) who became an investor in E-Zinc.
Where are E-Zinc now?
The recent close of their Series A round, led by Anzu Partners, allowed them to begin production and delivery of their first commercial projects. Other investors in the round include Toyota Ventures, who provided help with manufacturing and supply chain, and Eni Next, who provided support on downstream project deployments. E-Zinc is also moving to a brand-new facility in Mississauga, Ontario, where they will manufacture and produce their electrochemical cell prototype. They plan to hire 30 people this year, including those in engineering, R&D, sales, and marketing.
E-Zinc's vision is to provide access to affordable and environmentally-friendly energy for all people. The team believes that the key goal in the transition toward sustainable infrastructure lies in the widespread adoption of innovative technologies.
"…There are significant opportunities for the public and private sector to collaborate and identify the barriers to adoption, and define the pathways around them so that we can advance the adoption of new technology". – James Larsen, CEO E-Zinc and Board Director of Energy Storage Canada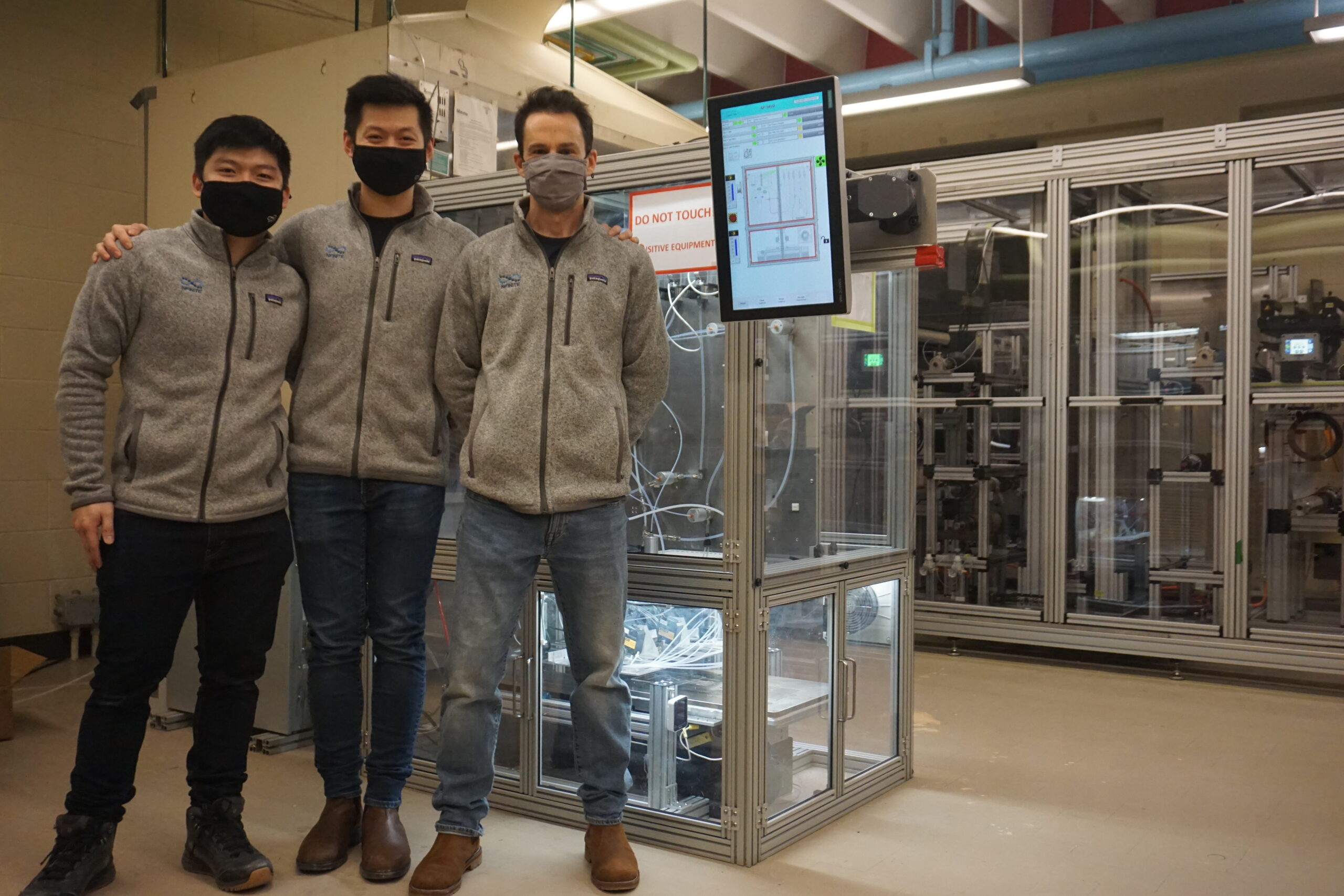 Nfinite Nanotech – Biodegradable and sustainable packaging
Other sectors within infrastructure, such as food production, distribution, and storage play an important role in our society. In particular, the materials used to ensure food remains intact, and unspoiled are incredibly important to reduce food waste. Plastics are commonly used for this reason. Being non-degradable, and limiting oxygen ingress, they help increase the shelf-life of food. Although a great material for packaging, once the plastic is disposed of it remains in our environments and can take hundreds to thousands of years to decompose. The prevalent use of plastic is said to result in non-degradable plastic waste that will reach 12,000 Mt by 2050.
Nfinite Nanotech, a start-up from Waterloo, Ontario, has a solution. They are creating biodegradable packaging materials, by adding a layer of Nfinite's sustainable barrier coating. Using their smart nanocoating, recyclable materials like paper can be transformed into a packaging material that behaves like plastic. Once the coated material is disposed of, it can be left to degrade in the environment naturally.
Nfinite Nanotech's journey at CDL Matter
Before joining the CDL Matter Stream, Nfinite Nanotech had yet to determine its product-market fit. From CDL's objectives-based approach and support received by the mentors at CDL Matter, they identified their beachhead market; sustainable packaging. After graduating from CDL, Nfinite onboarded some key CDL mentors as advisors and investors. These mentors have played an important role in supporting the startup in its journey to scale.
Where is Nfinite Nanotech now?
Nfinite is getting prepared for major growth with the traction they plan to gain in the market. With the help of CDL, Nfinite received the SDTC Seed Fund, enabling them to expand and drive technology development forward. They also have several paid pilot projects with consumer-packaged goods (CPG) companies and packaging producers. Nfinite plans to initiate another seed round, allowing them to launch their technology into their customer's pilot line in 2023.
Nfinite is continuing forward with its goal of eliminating plastic waste through the commercialization of more sustainable packaging solutions. To achieve this, they are providing their technology to key industry stakeholders looking to achieve their corporate ESG goals. "The shift towards a circular economy with sustainable infrastructure requires the involvement of all players along the value chain to collaborate, to innovate, and to introduce new solutions. With customers demanding more sustainable products and governments mandating the reduction of the use of plastics, CPG companies are feeling the pressure and pursuing new solutions to address the problem…"- Chee Hau Teoh, CEO and Co-founder Nfinite Nanotech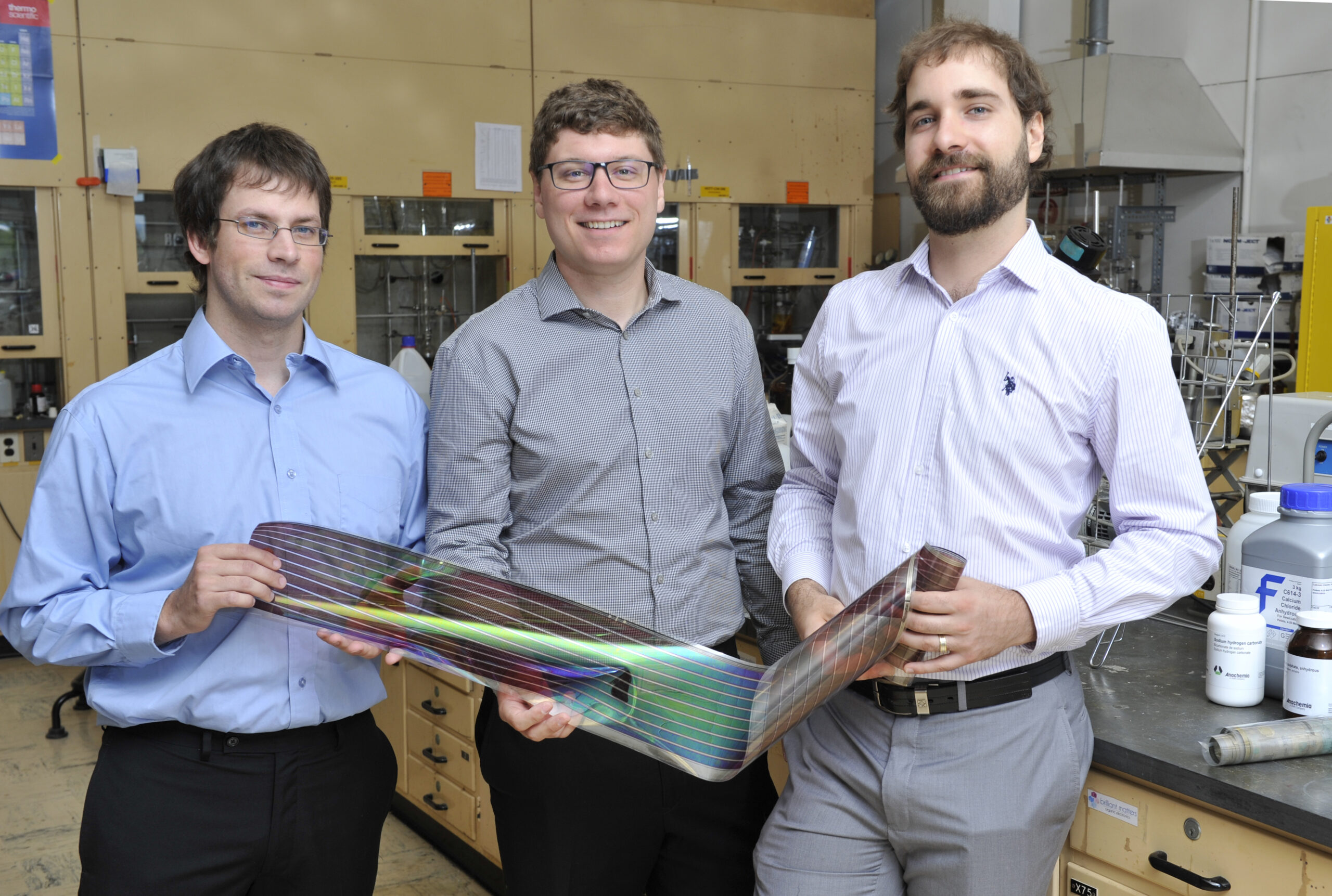 Brilliant Matters Organic Electronics – Eco-friendly electronics
Another important sector of infrastructure is communications and electronics, which interlink and enable function among other sectors. Although technologies like electronics are important in our society, they take a hefty toll on the environment. For example, the production and manufacturing of inorganic semiconductors used in electronics like computer chips, integrated circuits, and solar panels, results in the release of fluorinated gases with an incredibly high global warming potential. Not to mention the non-degradable waste that accumulates in landfills once electronics and their components are disposed of. Conversely, organic semiconductors help to reduce the accumulation of inorganic waste from electronics, although most utilize toxic reagents.
Brilliant Matters Organic Electronics, a startup from Quebec, is providing a solution to this problem. Using an environmentally friendly production method, they are making organic semiconductors for printed solar cells, and electronics.
Brilliant Matters journey at CDL Matter
Being a highly technical team, Brilliant Matters entered CDL Matter with a need for guidance in business development and fundraising activities. Through CDL's marketplace for judgement, Brilliant Matters was able to gain business insights that helped them target their most promising market. CDL mentors also provided them with advice on how to best explain the benefits of their technology to their target market. From this pivotal feedback, Brilliant Matters went on to close a $3.5M seed round in 2021.
Where are Brilliant Matters now?
Since the startup graduated from CDL, they have found a new facility to begin production and manufacturing of their product. They have also doubled their team and expect to hire again by mid-year. Customer interest in Brilliant Matters technology is also growing. Several high-profile companies are now actively integrating their organic semiconductors into their products.
Brilliant Matters plans to lead the sustainable production of both electronics and solar energy with their organic semiconductors. According to CEO Jean-Rémi Pouliot, the key to the transition towards sustainability is to "Start with energy. Utilize renewables like solar that are made from more sustainable materials, that have no toxic components and can be integrated easily into objects and architecture to create smart cities."
Are you an early-stage startups paving the way towards sustainable infrastructure? Check out the CDL Matter stream today!