Before COVID-19 hit, Félix Bélisle Dockrill wanted to have a fully-remote company. He believed that decisions could be made quickly online and operations could work smoothly, if everyone had the right tools.
In his pitch to manufacturing clients, the CEO would even tell them they needed a more resilient supply chain, that unexpected events could happen and they needed to be able to find new suppliers quickly. The existing process — finding suppliers on Google and managing the relationships through email — was clunky.
"Some of the clients would almost laugh at us," Bélisle Dockrill says. "They would say, 'You have to have a real business relationship; you need to meet them in person, shake hands."
And then the pandemic started, and "now none of this is possible."
His vision was spot on. Bélisle Dockrill says his company, Axya, offers manufacturing companies a way to leverage data to make the best decisions, focus on what really matters, and eliminate the rest. Axya is an online platform that lets manufacturers find ideal suppliers and manage their supply chain, with optimal prices and minimal delays.
"It's really good timing for us."
The company has just raised $1.5 million in seed stage funding, and is moving to expand from Quebec into Ontario and the United States. It has also just graduated from Creative Destruction Lab's Supply Chain stream.
Many of the decisions the Axya team made in the last year, and even some of the investment they received, came to them through CDL.
Bélisle Dockrill says the program was helpful because the mentors have extensive experience in their exact industry. They provided insight on how to deal with the company's ideal customers and how to build a foundation for scaling.
"Those types of connections are super valuable, especially at our stage," he says.
CDL mentors also helped Axya make a major pivot during the course of the nine-month program, away from being a simple matchmaking tool and toward offering a supply-chain management tool that is embedded in every step of the process.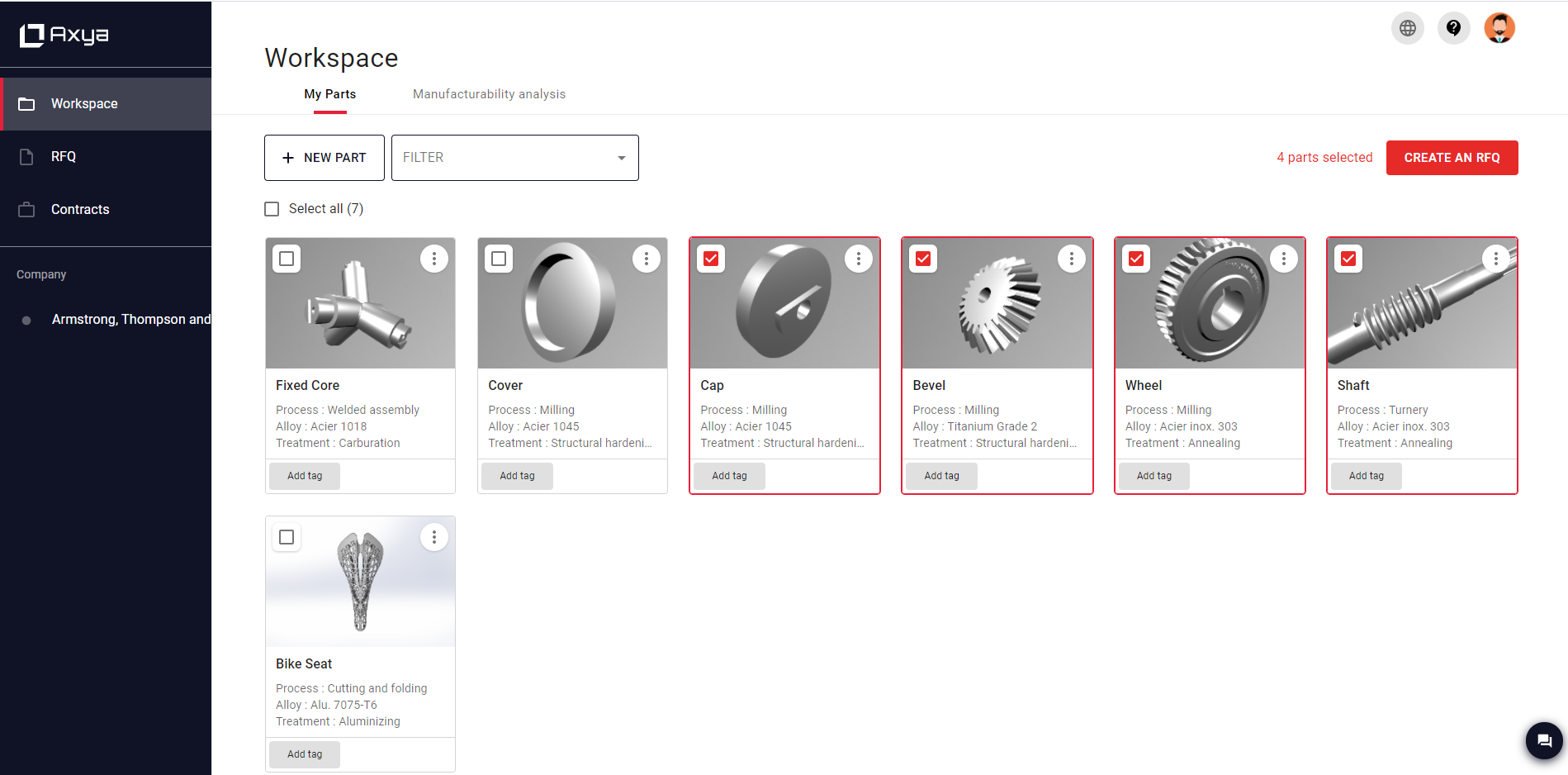 Axya had just started to work with ArcelorMittal, one of the largest manufacturing companies in the world.
"The mentors allowed us to focus on what really matters for them, and understand what executives from those types of organizations would be seeking with a project like the one we launched," Bélisle Dockrill says.
Then the program's mentors helped Axya leverage its initial success with such a large company in order to access other companies.
"By the end of the program, we were already considering getting more capital."
---
Applications for CDL Supply Chain and all other streams close on July 30th. Apply now!