Creative Destruction Lab "lowers the cost of prediction" for General Motors, according to the principal of GM Ventures, who borrowed the phrase from CDL's founder Ajay Agrawal.
GM's Ted Graham has been attending CDL as a corporate partner for about six years.
In an age when any industry that hasn't been disrupted can expect to be disrupted soon, Graham says CDL gives its corporate partners a chance to ready themselves.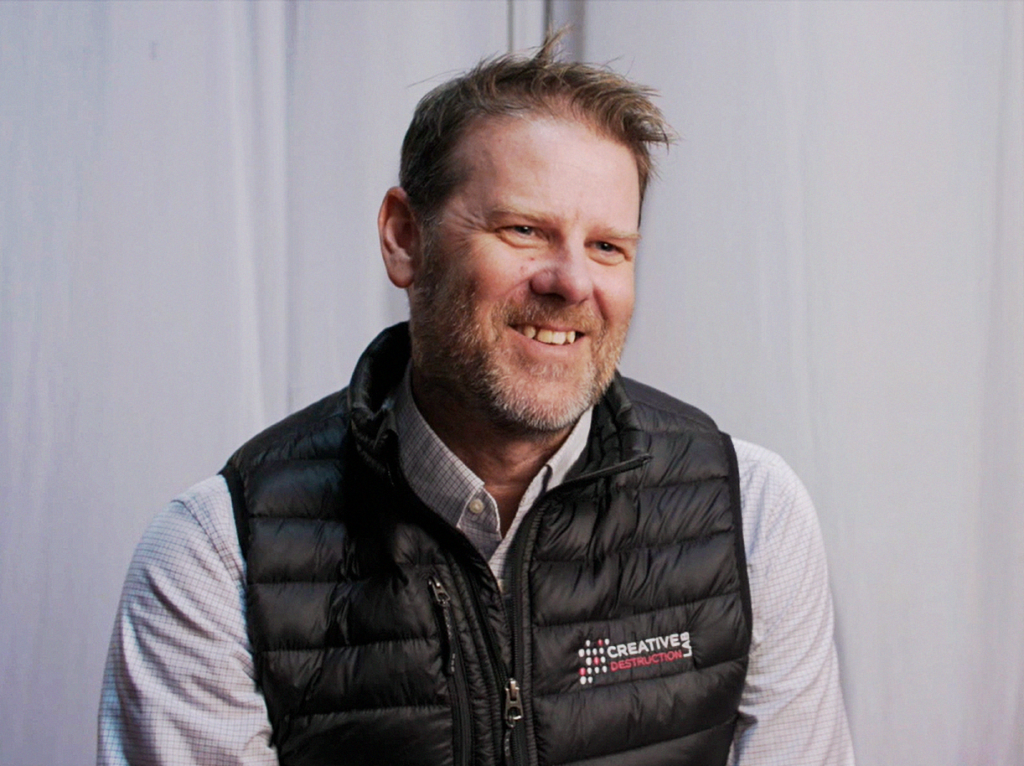 "Sometimes we get complacent when we're in an industry for a long time," says Graham, who's also the head of open innovation at GM's Canadian Technical Centre.
"We think the past is going to shape what our industry looks like in the future. My experiences at CDL helped me understand what the future could look like and how we can shape it ourselves. I look at CDL as my ongoing lifelong learning, but it's also helped me have a super power within GM by bringing in companies we never would have otherwise found."
CDL is a nine-month, objectives-based program for massively scalable science- and tech-based startups. With 24 program streams at 13 sites around the world, CDL has helped create tens of billions of dollars in equity value. The program also offers corporate partners like GM, the opportunity to see frontier technologies while they're being developed and commercialized.
CDL has been particularly instrumental in supporting GM's understanding of artificial intelligence and machine learning.
"I've taken something like 30 GM executives through various iterations of the CDL program," Graham says. "That has helped us think more exponentially about what we can do, or brand-new businesses that we can create."
In the coming years, Graham expects CDL's Climate and Matter Streams to have a similar impact on the company.
Graham has become a regular at CDL-Toronto's sessions, where participating founders receive feedback from a world-class network of mentors with deep experience in entrepreneurship, business and investment.
As an "industry of industries," the automotive space relies on diverse fields like mobility, mining and materials, sustainability and climate, risk, artificial intelligence and quantum, notes Graham.
Nearly every one of CDL's 24 streams is applicable to GM's business — or the future of GM's business, Graham says. "Even more importantly, they're areas where we haven't had a century of experience."
He says the program offers an "intelligent augmentation" to the company's own expertise.
"We have hundreds of thousands of employees but we don't have a monopoly on IQ points. Being able to tap into scientific breakthroughs and work with founders, advisors and funders has been an important part of our ability to compete in the very disrupted world of mobility."
GM also finds new ventures to engage with as an investor or as an early customer at CDL.
Graham highlights that GM has become involved with more than a dozen CDL companies, Graham. GM Ventures invested in Untether AI, a 2018 graduate of CDL-Toronto, and GM is involved with CDL-Toronto's 2017 graduate Acerta, which provides predictive quality assurance software for car manufacturers.
Almost every year that he attends CDL, Graham finds at least one budding venture to engage with.
Another large area of focus for GM is the electrification of vehicles and they've been able to see companies that are working on the future of battery chemistry, EV battery recycling, and novel ways of mineral extraction for batteries.
"But it's one of the areas that can be the hardest to vet early stage companies because it can be very expensive to tease out who's real. At CDL, the combination of scientists, experienced entrepreneurs, and other VCs and investors really helps triangulate that."
He credits the CDL program's design for this high success rate.
Other accelerators let founders present a "shiny and bright" version of their ventures but CDL forces founders to present an honest and thorough view of their companies: "warts and all."
The intense, fast-paced sessions are built around feedback and divergent opinions, which "cuts through all of the self-aggrandizement" and helps ventures reach better conclusions, Graham says.
"It may not be pretty in the moment, but over the course of eight months, you're getting closer and closer to a great path to building something massive."
If you're an organization interested in getting involved with CDL's partnership program, please contact partners@creativedestructionlab.com.