While many people in the space tech sector tend to focus on out-of-this-world solutions, Allan and Kevin noticed a big gap in the market down on the ground.
"Witnessing the market boom in new IoT technologies, we identified a huge market which was being underserved by the current space race, downstream near the customer — connecting the value of new IoT technologies with innovative space technology already in orbit," Cannon said.
Did you know that 90% of the planet lacks traditional communications infrastructure today?
Turns out, even with so many satellites in orbit, pure satellite connectivity alone does not solve the many problems businesses and customers face on the ground, such as inefficiencies, inaccurate and lagging data, and heavy reliance on manual processes.
That's why Cannon and Quillien seized the opportunity to connect the dots and transform how information is collected, analyzed, and shared across locations by creating an IoT technology stack that seamlessly integrates with satellite connectivity.
And thus, R3-IoT was born. And with the guidance of CDL's Space program, this Scottish startup has now grown into a multi-million international company.
The technology
"Our team has developed a full-stack digital platform that combines satellite communications and cellular technology to provide organizations with data-driven intelligence from any location," explained Cannon. "Organizations can remotely monitor, control, and improve operations anywhere in the world regardless of existing infrastructure."
How does it work? R3-IoT's remote sensor-to-cloud technology wirelessly connects to smart devices, transmitting data collected via the cloud to an intuitive insights platform in real time. Accurate business information is then available 24/7 to an organization, including critical alerts about any issues or risks that may arise.
This has huge opportunities for customers requiring resilient connectivity in markets such as: agriculture, aquaculture, environmental monitoring, energy, rural health, and more. For instance, a wind farm spread across a vast and inaccessible area could use R3-IoT's technology to monitor and control their turbines remotely. If a turbine ever needs maintenance, they will instantly be alerted of any issues — reducing downtime and improving operations.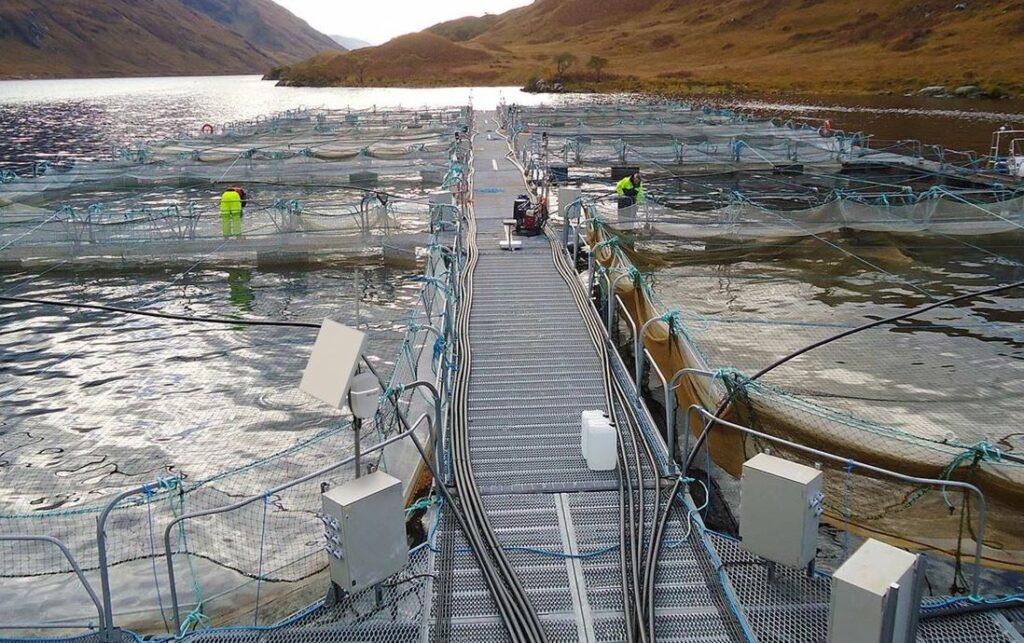 The CDL Space experience
Cannon and Quillien had a very promising start to their business, reaching the point where they were starting to figure out their growth strategy, go-to-market positioning, and market entry into North America. It was perfect timing when Creative Destruction Lab reached out to R3-IoT about joining the 2020 CDL Space program.
"We knew when we founded R3-IoT that we had a huge opportunity ahead of us, but to have market leaders state, 'This business is going to be massive,' is mind-blowing and validates our business strategy," Cannon recounted. "Plus, the chance to work with and be mentored from some of the space industry's sharpest minds, as well as network with leading industry figures, was an incredible opportunity."
Cannon and Quillien soon found themselves in a whirlwind of fast-paced sessions that helped them sharpen their objectives, prioritize resources, raise capital, and build their global networks.
"The program took both of us out of our comfort zones and really helped to keep the focus on key priorities that will help the business scale. When we started CDL we had a small team. We now have 18 with new customers on board. It's had a real impact on the company's business strategy, growth plans, and attracting new talent," Cannon said.
And that's not all that they have attracted since graduating from the CDL Space program. R3-IoT closed an impressive $4.3 million seed funding round led by venture capital firm Space Capital at the end of July 2021. Ahead of market launch later this year, this funding will help accelerate R3-IoT's international growth plans, including establishing North American operations — which were exactly their goals when they began the CDL program.
R3-IoT expects to see their headcount more than double over the next 18 months as they scale internationally. Longer term, the team expects to play a key role across industries to make digital technologies accessible to all, regardless of location.
"The possibilities to have a real impact in helping communities across the globe is a key driver for us, whether that be helping communities in remote parts of the world become more sustainable, helping organizations to fight climate change, or increasing accessibility to healthcare services to the most vulnerable in society," Cannon remarked.
When it comes to advice for other founders out there interested in joining CDL, Cannon says as long as you come into the program with a growth mindset, you will receive incredible results.
"CDL has truly been a game changing experience for us as an early-stage business. The access to global industry experts, and the quality of feedback, advice, and mentorship received was invaluable," Cannon explained. "If you are willing to roll up your sleeves and are open to 'rebuild the box' then I can confidently say that your business and leadership skills will benefit greatly."